Fund Management
Fund Management
Business Introduction
Fund Management Services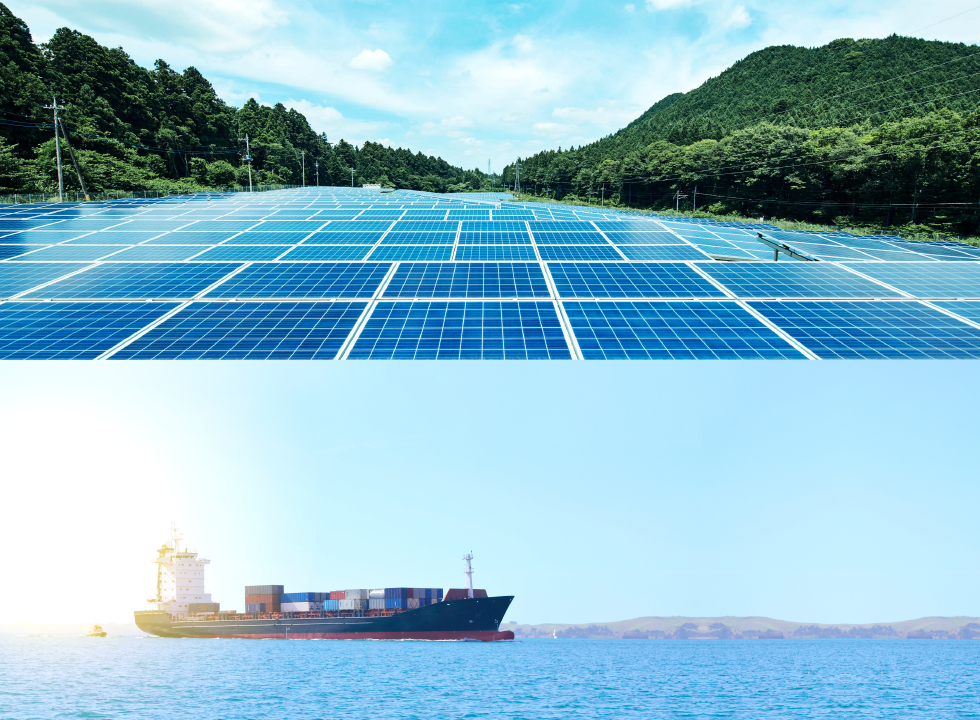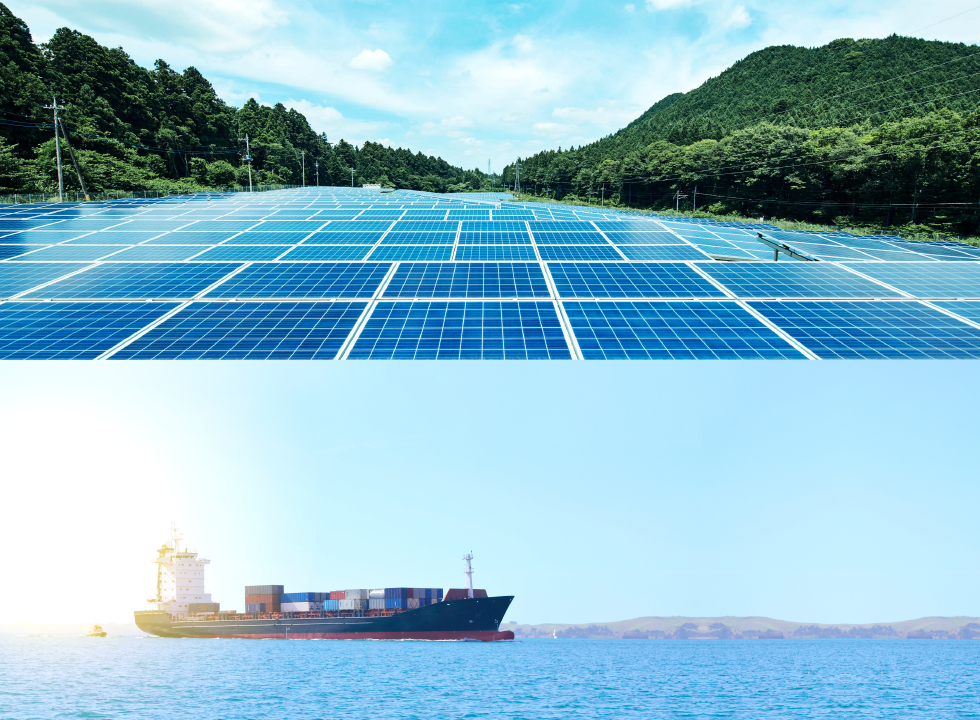 At Minato Management, we believe all assets and enterprises have value and a social significance. However, there are also certain assets that even while exhibiting such value, do not readily become investment targets for a variety of reasons, including the environment, liquidity and scale. In addition, a class of assets exists that even while maintaining social significance as the framework that supports regional and national infrastructure, are under-valued as investment targets. Here at Minato Management, we engage in fund raising while shining a light on such assets, and are committed to creating viable investment schemes. We do not merely provide conventional, ready-made transactions. Because the distance between investment assets and businesses and the investor is so close, Minato Management is able to deliver a client-oriented tailor made fund flow infrastructure within the framework of fund management.
The Three Strengths of our Fund Management Business
Network-Driven Value and Risk Estimates
We thoroughly investigate both the upside and downside of each investment project together with third-party experts in order to produce proper estimates of the risk-return balance. These investigations do not stop at judgments about project feasibility. They also take into consideration all possible aspects of the investment, such as its likely impact on accounting and tax-related issues, which are two of our main strengths.
stablishment of a Consistent Client-Oriented Investment Scheme that Stakeholders can also Feel Secure with
Of course, there are many ways to assemble an investment portfolio. We capitalize on our extensive personal network and in-depth experience to draw up a business plan that matches the investment target and the underlying assets, then use our fund management skills to boost total value. We practice proactive information disclosure, as we aim to deliver straightforward asset management services that allow all stakeholders to stay abreast of the investment situation.
One-of-Kind Investment Asset Creation
Minato Management establishes investment funds that take into consideration the social value and needs of the investment, and create projects with the most attractive return. We offer Japanese investment assets to overseas investors and overseas investment assets to Japanese investors. We also constantly seek to develop one-of-kind investments that only Minato management is capable of originating and managing, along with high level investor coordination.
Sustainable Energy
Investment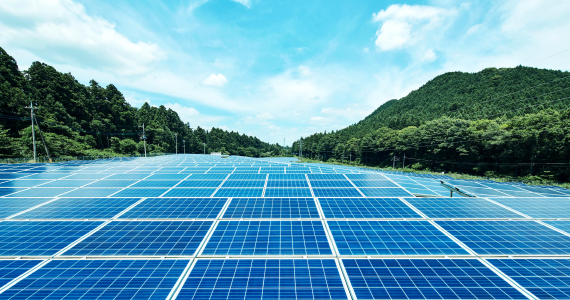 The expansion of sustainable energy-based power supply has become a global trend, and the sustainable energy market has rapidly grown in Japan following the 2012 introduction of the Feed-in Tariff (FIT) system. Minato Management is engaged in the development and operation of mega-solar facilities, with a generating capacity in excess of 1 MW, and in managing such operations.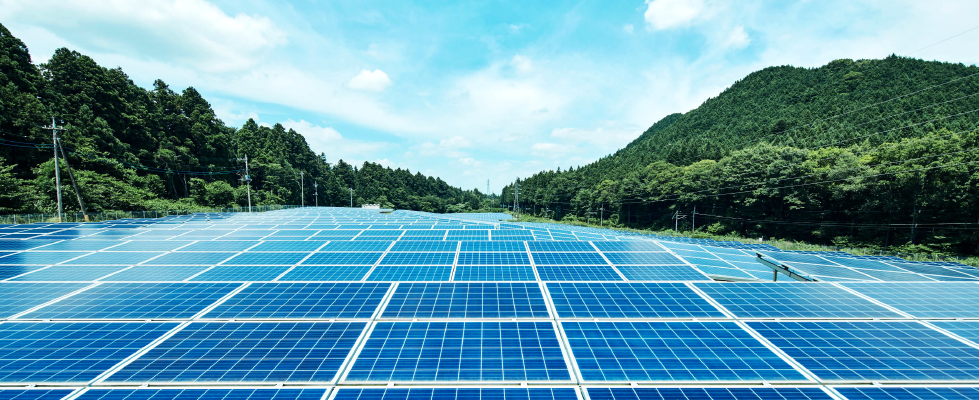 Our Achievements
(Sold projects included)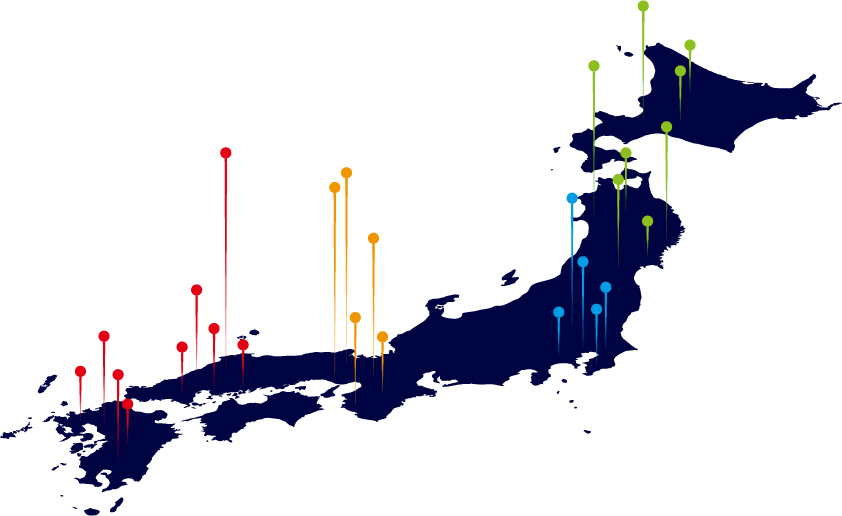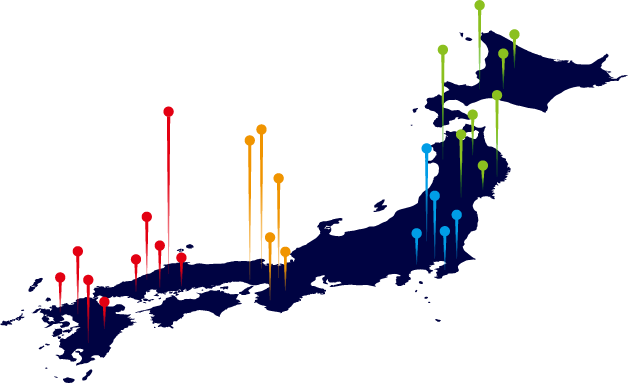 Chugoku, Shikoku,
Kyushu Area
22.0MW
(Last Updated Date : Jan 31, 2021)
Our fund scheme
Minato Management establishes Special Purpose Companies (SPC) that bring together the contractual rights and obligations along with the funds of the parties to the sustainable energy project as the investment target.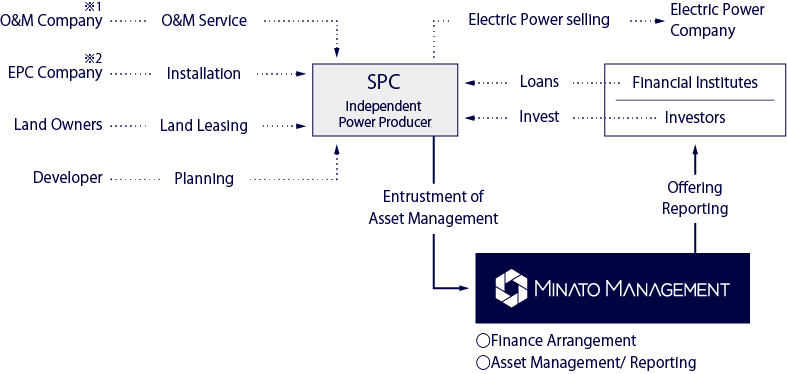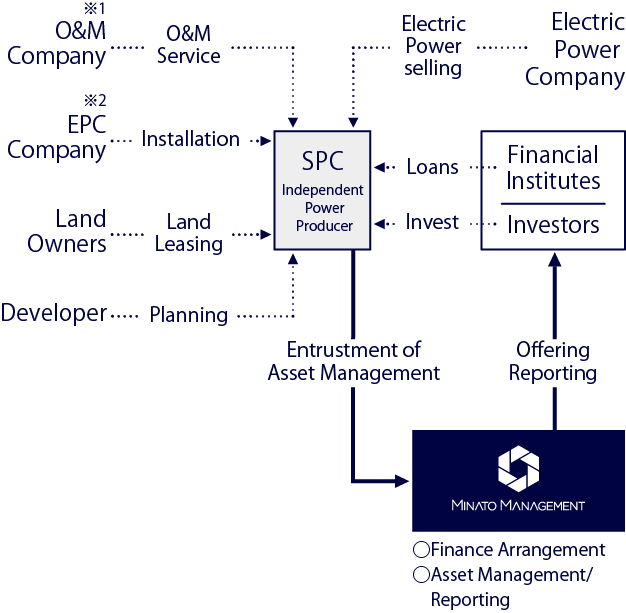 ※1 O&M=Operation & Maintenance
※2 EPC=Engineering, Procurement, Construction
Transport Infrastructure Investment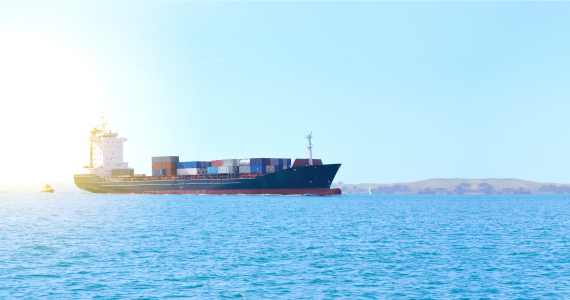 Investment in large-scale tankers and passenger jets is a longstanding feature in Japan. In the past, however, both the size of these assets and the nature of the businesses were obstacles to their being commercialized as normal investment vehicles. However, by using our extensive experience and knowhow, we have successfully developed such assets into investment products and have incorporated them into investment funds.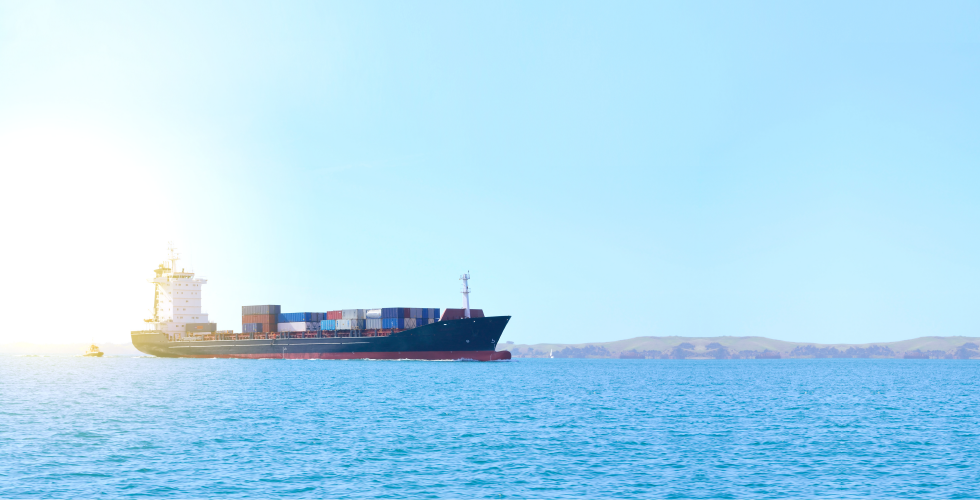 Fund scheme
Minato Management operates a Sale and Leaseback scheme, whereby we acquire target vessels and equipment from shipping companies and airlines that use them, and lease such equipment back to the companies as investment assets. As in the case of sustainable energy investment, transactions are performed through an SPC.