Our Mission
International Business Hub
A Team of Dedicated Financial Professionals
Japan boasts a wealth of valuable assets that are not immediately apparent to those who live there. The value of such assets is visible only when seen through the filter of overseas experience. It is the mission of Minato Management to re-assess the value of our home-grown assets and to connect them to opportunities for inbound investment.
With the ongoing spread of globalization, we now find ourselves in an era where it makes no sense to manage only domestic assets within Japan. There are many attractive overseas investment opportunities for Japanese investors, providing Minato Management with a greater sense of mission.
We believe the ongoing international flow of investment funds and investment assets will contribute to the formation of sound financial assets and greater social value.
However, it is necessary to address multiple issues in order to satisfy the demands of both sellers and buyers, and to conduct trading that is both legally and economically proper. Minato Management pursues sound asset transactions through all of our established networks and based on all our experience, aiming to function as a hub for clients, both in Japan and overseas.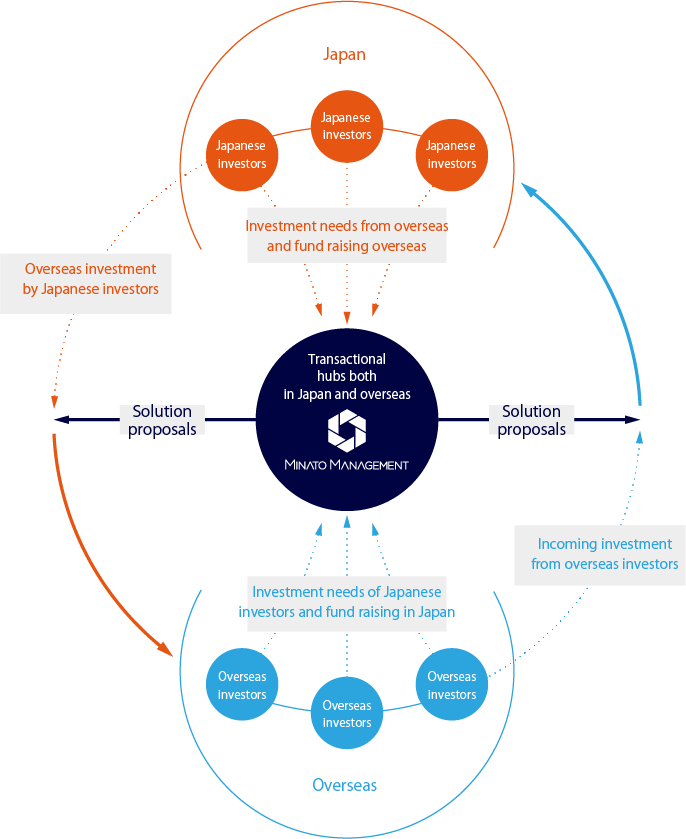 Special Features of the Japanese Investment Environment
Stable economic environment
high-precision manufacturing
unique natural environment and sense of values
Special Features of the Overseas Investment Environment
High-level economic growth
diversification of the investment portfolio and the gap between the markets and regulations.
Investor Choices
Reasons for Selecting Minato Management
Hospitality-Driven Reliability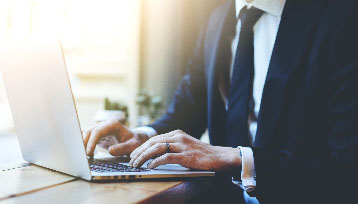 We believe in providing our clients with finely tuned services from a long term stance, underpinned by the unique spirit of Japanese hospitality.
A Dedicated Team of Professionals
Minato Management is a global company operated by a hand-picked elite with a track record in accounting, tax, finance and real estate, who resolve challenges and create value with high-level professionalism.
Networks for the Maximization of
Client Profit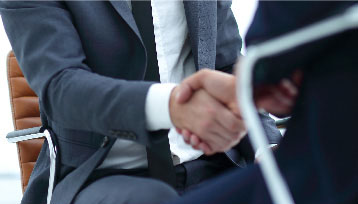 We aim to pursue a model that creates clients, and not function merely as a profit-driven company. In conjunction with our partners both in Japan and overseas, we will create both clients and new values.
Our Track Record as a Transactional Hub,
both in Japan and Overseas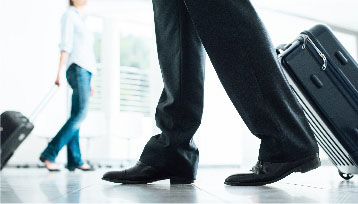 Our fund management business began as a relationship manager for overseas investors looking to invest in Japan. We have now expanded our hub from Japan to overseas markets.