MM ISM
Our Fundamental Posture
Creating Financial Assets Imbued with Japanese Hospitality
There are numerous real estate investment companies, and investment companies that invest in businesses around the globe. The strength of Minato Management is in business-building that leverages our high-level expertise, our firm ethical stance and our spirit of Japanese hospitality.
We aim to be a client-creator enterprise and not a profit pursuing business, and to provide a service that is finely tuned to the needs of our clients, from a long term stance and with the spirit of Japanese hospitality. That is what we mean, when we say Creating Financial Assets Imbued with Japanese Hospitality
Minato Management is a company devoted to creating new value for, and in conjunction with, its clients. All enterprises and assets have unique value and social significance. But there is a gap between their fundamental value and their market value. At Minato Management, we view this gap as a business opportunity, and we help to create new value for our clients.
As a relatively small, independent company we can achieve this goal. All staff members at Minato Management share in the values of our clients, and are dedicated to achieving their goals. We will function as a global hub for our clients forging connections for them between Japan and the world.
Our Core Beliefs
Minato Management values a free and original spirit. We are not constrained by the so-called common sense of industry standards, but combine high level expertise with innovative thinking to create new business values for our clients.
We are professionals in every sense, combining expertise with high ethical standards. We deliver unique proposals and services that are truly client-oriented.
Our global perspective is a major strength of Minato Management. We view sovereign states and national borders not as obstacles, but from a positive perspective, in that they offer us with the chance to provide our clients with new approaches to taxation and regulation. We will continue to examine a wide range of business models designed to maximize client profits.
The Minato Management Pledge
Our Pledge
Minato Management values all connections with our clients and is constantly seeking a vision for our client's assets, and a plan through which to achieve this. We will not merely pursue our own profits, but dedicate our knowledge and experience to serving our clients.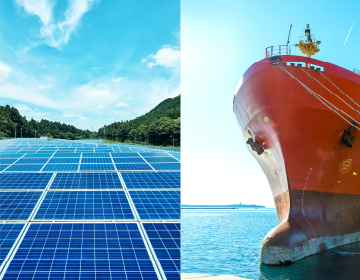 We believe that the best way we can contribute to society is to create appropriate capital flows by setting up investment funds finely attuned to our clients' needs.



Our Corporate Logo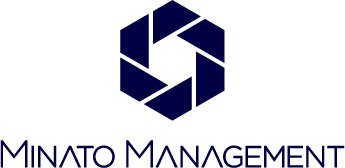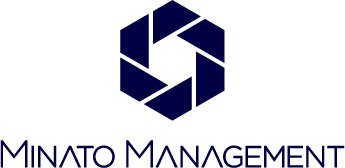 Minato Management aspires to create an International Business Hub.
The word hub comes from the central part of a wheel that rotates on an axle.
At Minato Management we pledge to play a role as a hub which attracts assets and investors from both Japan and overseas.
The schematic view of our hub is as a hexagonal axis that represents independent and limitless possibilities, and the six lines express the idea of the people and assets draw towards it.
The hexagon, itself, is composed of three interlocking triangles, which represent the three business operations pursued by Minato Management – real estate, fund management and investment.
It also represents our aspiration to continue to strive hand-in-hand with our clients to make great strides on the global stage.
The navy blue of our corporate color symbolizes intelligence, reliability and integrity. We will deploy a business that is built on the foundations of a relationship of trust with our clients.